June 7, the third and final day of the "Russian Week" in London, one after another auctioned auction houses in London. MacDougall's started trading early in the morning, so the first results are already known.
The total revenue of the auction house was £ 4.5 million. Bidding could bring in £500,000 more if the picture was not removed from the auction by Vasily Polenov "Decided to go to Jerusalem" from the Gospel cycle, whose preliminary estimate was £400-600,000. One more top lot, that was featured in all the announcements of the auctions, remained unsold: "Portrait of an African Boy" by Kuzma Petrov-Vodkin with the same estimate.
William MacDougall, Director, explained "As we expected, the excellent result confirms the steep recovery of the Russian art market, with good activity across all sectors and buying by both new clients and dealers".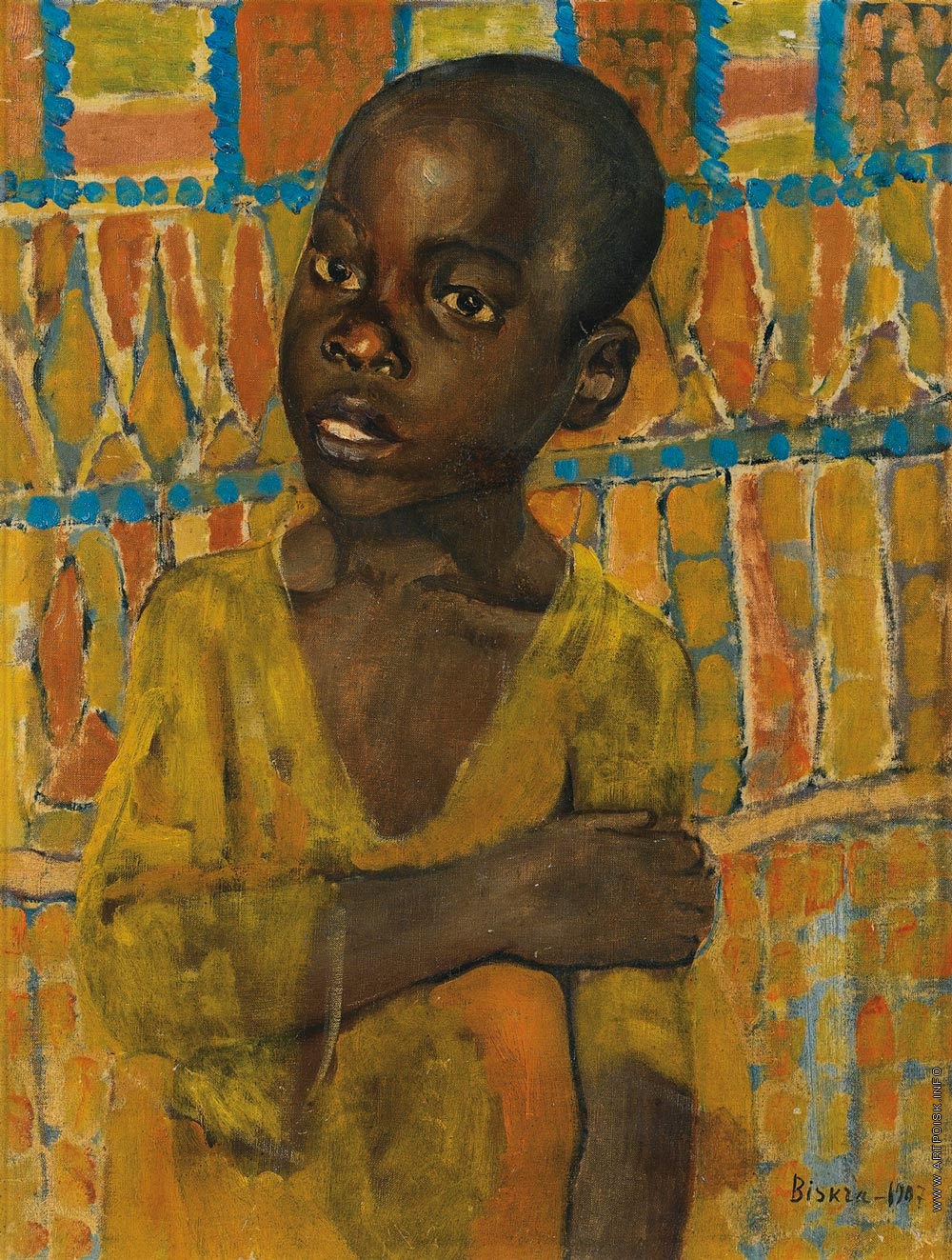 Most expensive were the works of Konstantin Korovin, Natalia Goncharova, Vladimir Luppian, George Nyssa and Andrei Mylnikov.
Painting work "Embankment of the Admiral Courbet in Villefranche-sur-Mer" Korovin went for £ 629 thousand, that is almost twice as high as the estimate of £ 300-400 thousand (the largest sale at this auction), and his own landscape Konstantin Korovin " Frozen Lake "- for £ 202,5 thousand.
"The still life" by Natalia Goncharova was sold for £ 246 thousand, and the Iceberg of George of Nyssa – for £ 169 thousand (significantly exceeding the preliminary estimate of £ 70-90 thousand). Within the estimate, the "Still Life with Fish" by David Shterenberg was sold – "the price of the hammer" was £ 120 thousand.
Among the works of Russian post-war art, the most expensive was "The Watermelon Composition" by Lydia Masterkova – £ 37,000 plus the auction house commission, and Yalta Conference "Vitaly Komar and Alexander Melamid remained unsold. In the section of decorative and applied art the largest was the sale of a pair of armchair sculptures depicting the "Tamer of the horses" from Anichkov Bridge in St. Petersburg, the work of Baron Peter Klodt von Jurgensburg – they went under the hammer for £ 80 thousand plus commission auction house.
Recall that the day before, June 7, was an auction of Russian art Sotheby's, the total revenue of which amounted to £ 12.1 million. The lion's share of the auction house profits were provided by the auction of painting and graphics – £ 9.9 million. As for the division of arts and crafts, Here, success of Faberge products remains unchanged. For example, the most expensive lot in this segment was a gold watch decorated with enamel jeweler Henrik Vigström, who collaborated with the firm of Karl Faberge. Their price was £ 296.7 thousand with estimeyte £ 180-250 thousand.
It remains to wait for the results of the auction of Russian art Bonhams, and you can sum up the summer auction of Russian art, which will guide the Russian art market for the next six months.