What is a creative meal for sure know the famous artist Jean Louis André Théodore Géricault. The wizard was for many years in search of a single topic that would allow him to create a masterpiece of his artistic collection. And one fateful day fate gave the artist a chance to perform what he want.
In June 1816 off the coast of France to Senegal and sailed in the frigate "Medusa". That night during a storm the ship ran aground. It was decided that the captain and the higher ranks will take boats, and 149 other passengers will be built a raft. It so happened that they never noticed the chopped off cables at a homemade ship and people were thrown in the open ocean without food and water. Night among the hungry people during the slaughter for food, and in the afternoon the survivors were dying of heat and thirst. Only after 11 days of crazed, terrified passengers saw on the horizon the rescue the brig "Argus". Of the 149 people on board was lifted only 15 barely alive people, five of them died shortly thereafter. Among the miracle survivor was the surgeon Savigny and engineer Carreer that a year after the tragedy, published a book where he spoke about his experiences. France was shocked by the brutal history of infamy incompetent captain, whose ship was wrecked. The news of the deaths on "Medusa" quickly spread across France, gathering all the more terrible details.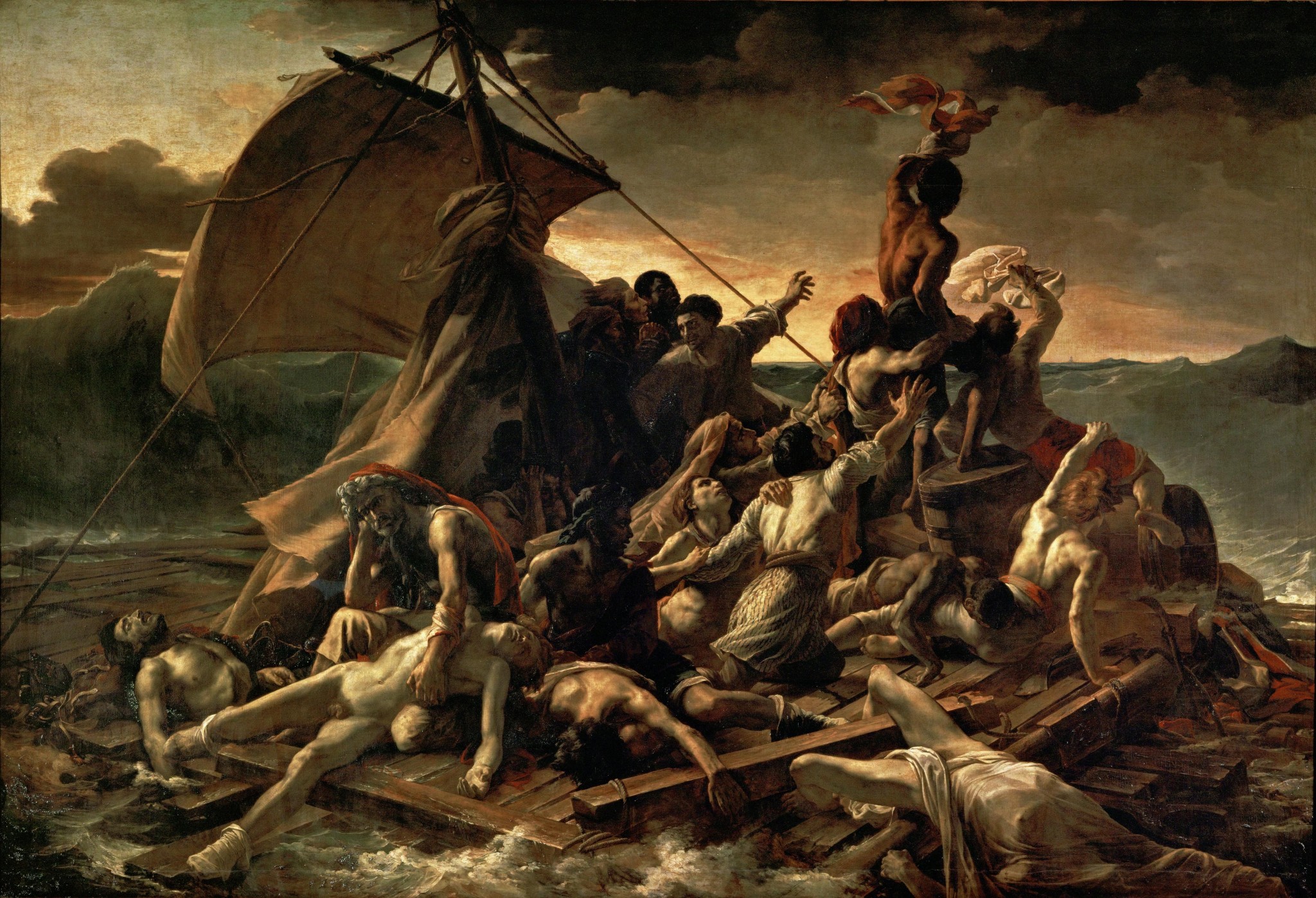 Theodore Gericault vividly imagined the torments of hell people, whom fate had signed a death sentence. And he had the idea for the main pattern of his life. Theodore chose the most dramatic moment in history, when passengers "Medusa" saw "Argus" and was wondering, will save their ship or not. Géricault found a workshop near the hospital. Is connected to this horrible story: here, the medical students brought to the artist the bodies or parts of human bodies. All this is the mad painter kept until complete dissolution. In addition, the master genuinely was happy when his friend Lebrun became ill with jaundice, and his face took on an unhealthy color. Géricault was not mentally ill, but he was obsessed with painting and such an unusual way of trying to find shade, to the most characteristic faces of the dying people.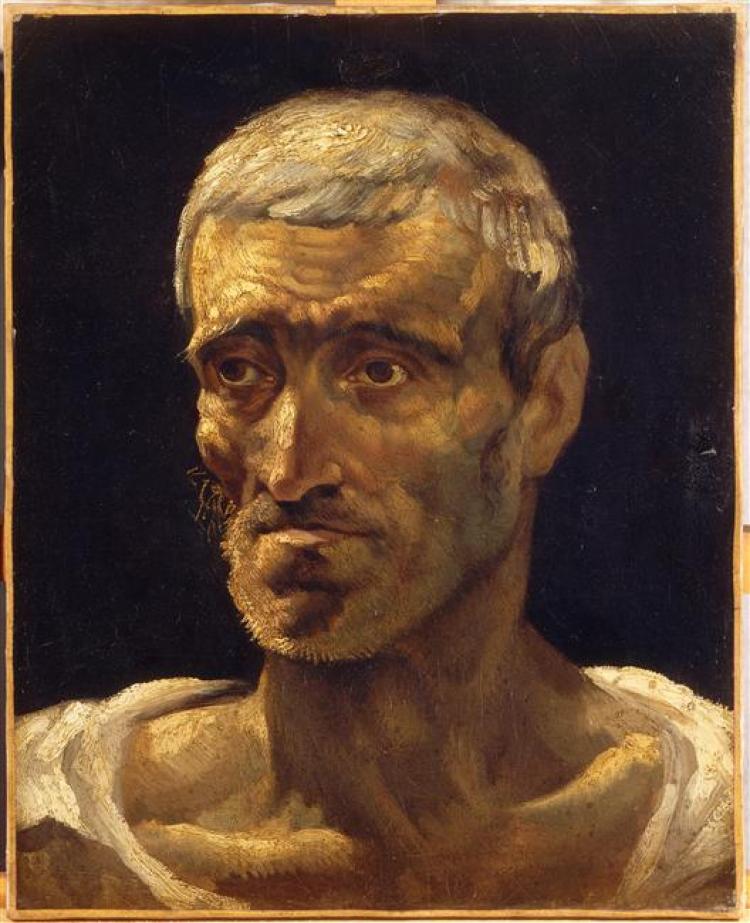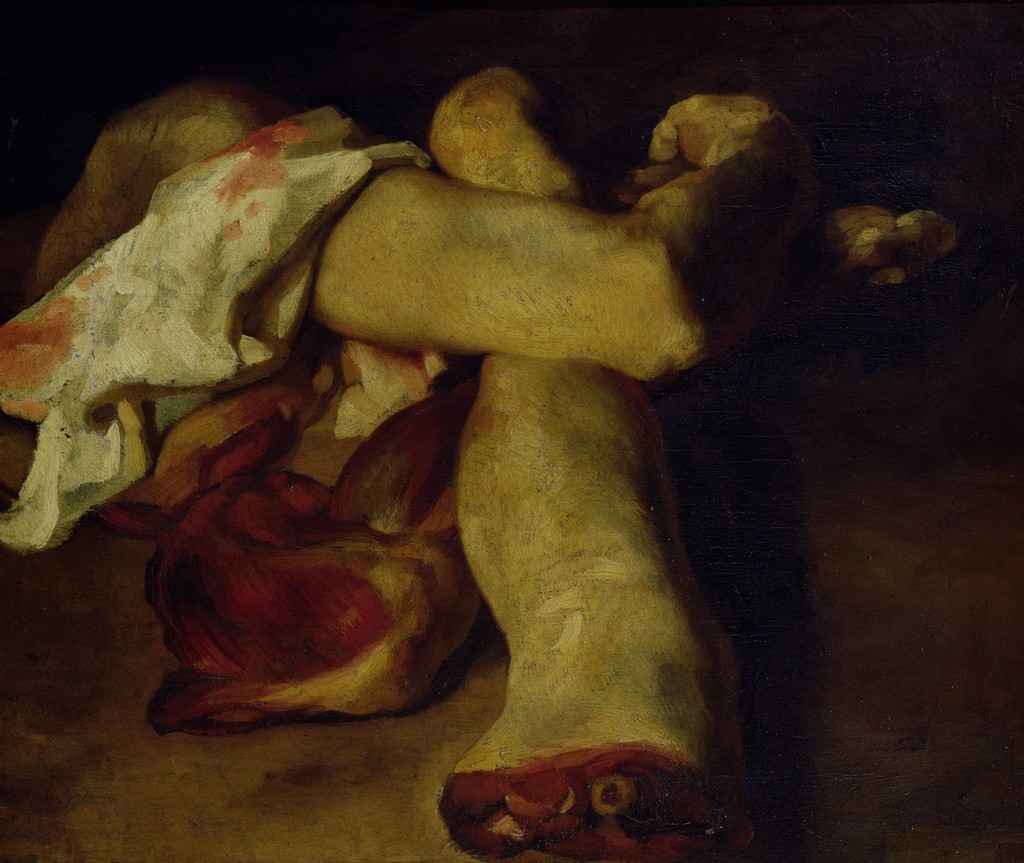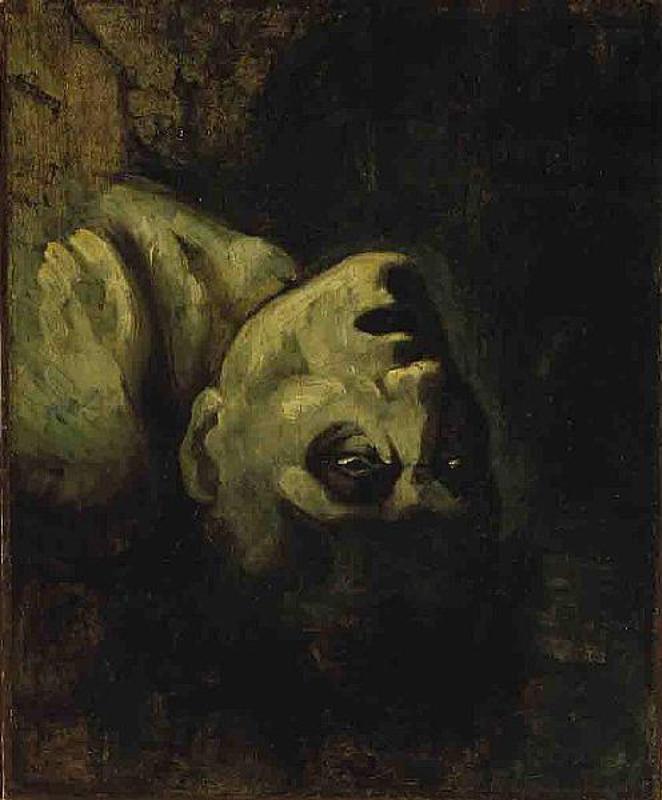 Apparently finding what he was looking for, in the spring of 1818, Géricault began creating sketches for large paintings. The artist met with Coraarom and Savigny, from whom he learned unpublished in the book the Gory details. Soon Theodore found the carpenter's "Medusa" and ordered its layout. From there, the master again went to the hospital and painted corpses there, and then went to Le Havre to write a stormy sea with nature.
In November of the same year, Géricault retreated to the Studio and shaved his head, to not be tempted to go for the secular parties and entertainment, and to devote himself entirely to work on a huge canvas. Eight months, the artist composed a huge number of sketches in one picture. Finished painting the Raft of the Medusa was exhibited at the Salon in 1819, and immediately gave rise to numerous conflicting opinions.
Some admired his talent while others asserted that he crossed moral and ethical boundaries. But one thing is certain: Theodore Gericault was able to write the desired monumental work.
The historian Michelet through the years will say about him: "Is France itself. Our society is loaded on the raft of the Medusa. Géricault at the time was France"