Dostoyevsky!   He's good stuff.  He makes you think.  I do a lot of thinking . . . . but in London 2017  . . . thinking is out of fashion.`       
John Cooper takes Dostoyevsky's  `Underground Man` from nineteenth century St Petersburg and transposes him to contemporary London where he is faced with a society obsessed with commercialism and mass consumerism, the world  where sexual gratification can be obtained with one call on a mobile phone and a credit card.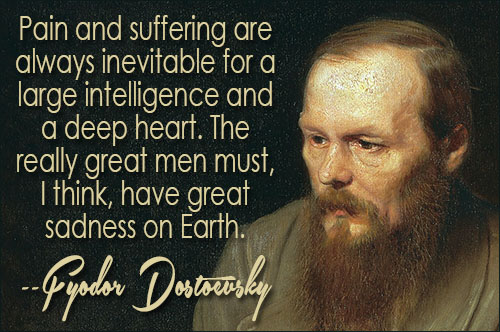 Based on the second part of the novella, A Story of Falling Sleet, the play depicts the tragedy of a man who both craves and despises affection,  a man unable to express love or allow himself to be loved.
A cast of six portrays a wide variety of contemporary characters that inhabit the man's underground world where sex is regarded as a negotiable commodity, and where the protagonist finds himself overwhelmed by a society that exploits rather than alleviates his inner pain.
It is on Liza, an escort girl that the man takes revenge for his frustration and his humiliation. His sophisticated tirades are beyond her comprehension in intellectual terms, but it is her reality her truth and her emotional understanding, which the  `hollowness`, `artifice`  and `falsity` of his subterranean world where love can find no place.
 John Cooper's plays include Party Pieces, Mating Behaviour , Mistress and Muse, The Pleasure Principle, 21st Century Faust and The Education of a Lapdancer. ( Pleasance Theatre and UK Tour )He has adapted The Old Curiosity Shop ( UK tour )  Bleak House ( Pentameters)  Emma, Northanger Abbey, Daniel Deronda and Far from the Madding Crowd. ( Upstairs at the Gatehouse )  He devised the interactive TIE productions, Shakespeare Live!  and  History of Theatre Live! which have played to over 50,000 school students in the UK.  His latest play scheduled for production is Rendlesham which is based on the famous UFO sighting in 1980 in Rendlesham, Suffolk for which he received an award from the Peggy Ramsay Foundation.
Formed  in 1986, the company  has produced over 60 plays at over 300 venues in the UK including The  Cherry Orchard, King Lear, Macbeth, Much Ado about Nothing, Hamlet, She Stoops to Conquer, The Old Curiosity Shop, Dracula, The Playboy of the Western World,  Sons and Lovers, Tartuffe, The Importance of Being Earnest,David Copperfield, The Warden, Hay Fever  and The Education of a Lap Dancer. The company is also well-known for its perennial, interactive TIE touring shows, Shakespeare Live!  and History of Theatre Live! which have played in over 300 secondary schools in the UK.